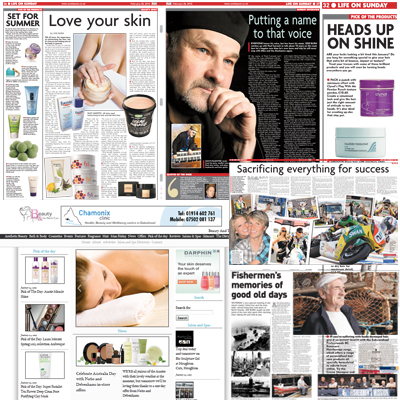 After 15 years as a full time journalist and feature writer in local and regional press, Zoë is also a talented features and lifestyle writer.
She is the owner and editor of the North East of England's only digital beauty magazine www.beautyandthenortheast.com which attracts thousands of hits a week from women seeking the latest beauty news and reviews, salon and spa offers, treatment reviews, events and launches.
A former fashion writer, Zoë has been a beauty journalist for several years and can write about all aspects of beauty, from product, salon and treatment reviews to hard-hitting scientific agenda pieces.
She is also highly skilled in feature writing, particularly in colour-pieces and lifestyle articles and has a bulging contacts book.
Zoë is available for freelance commissions in lifestyle, beauty and feature writing.