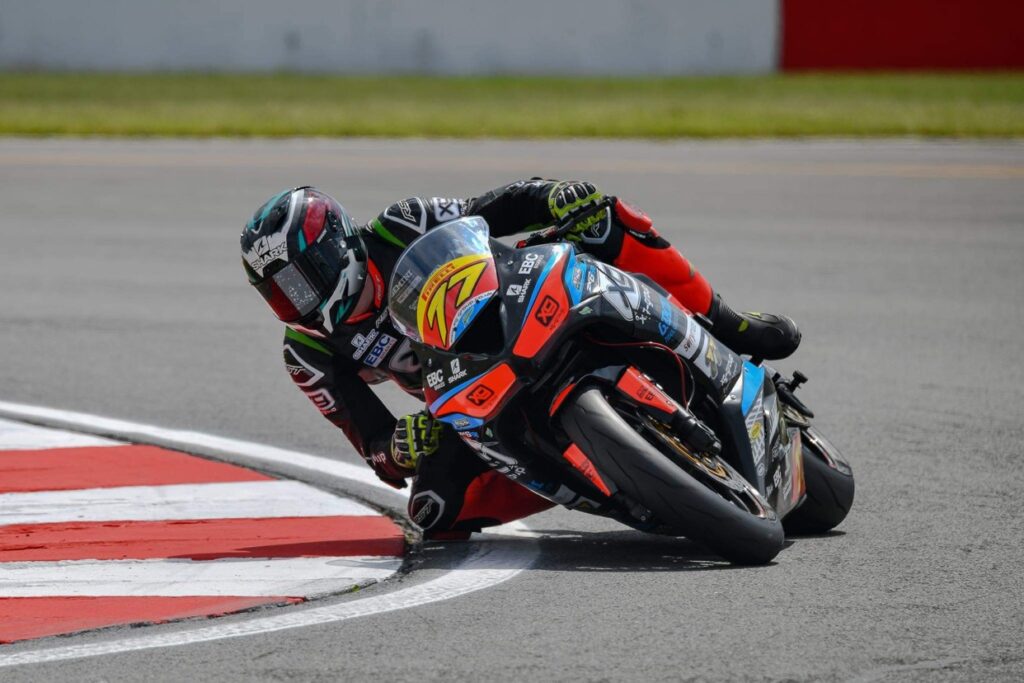 KADE Verwey bounced back from two crashes to salvage a points finish after a tough weekend at Donington Park for round two of the Pirelli National Junior Superstock Championship.The 20-year-old from Silverstone had been hoping to continue his championship charge as the series headed to one of his favourite tracks to join the World Superbike Championship support programme.
Despite coming down with tonsillitis a couple of days before, he was fast out of the blocks for Friday's practice aboard his Team XG Racing Kawasaki – even topping the timesheets a few times during the sessions as he quickly found himself in the mix.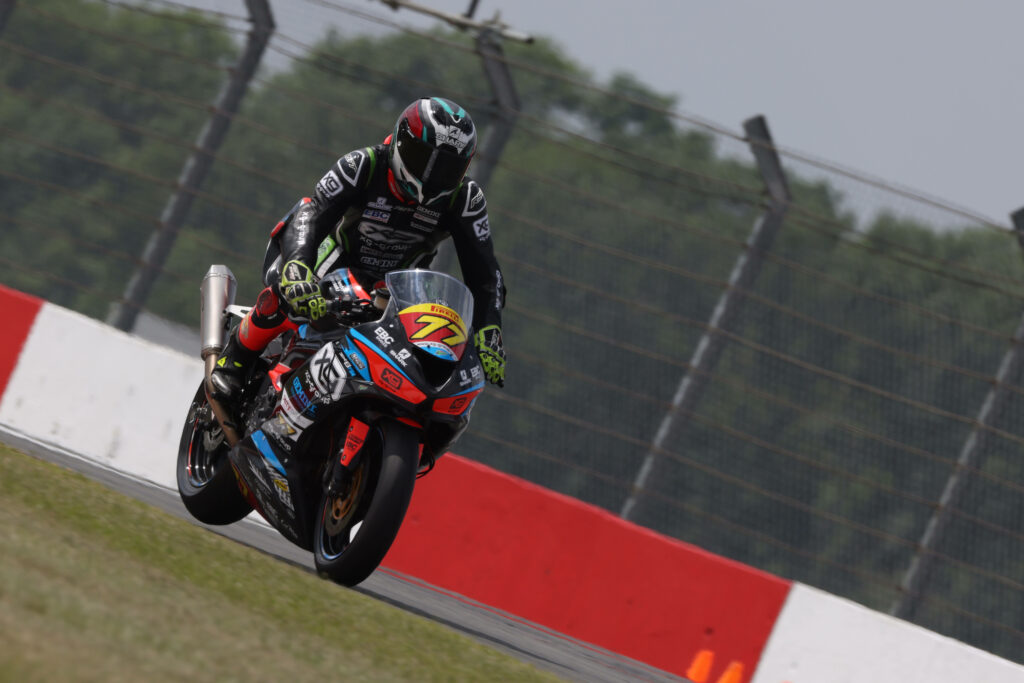 But rain in Saturday's qualifying spoiled play as he crashed after just four laps having only set a time good enough to start 25th on the grid for the opening race a couple of hours later.
After a race against the clock to get his Kawasaki rebuilt, he was ready to go just as the bikes headed out to the grid making it to scrutineering just in time and starting on colder tyres than he would ideally have liked and on a totally rebuilt bike.
Getting a clean start, he was up to 19th by the end of lap one and made a few more moves over the race to eventually cross the line 17th.
Determined to make amends on Sunday, he got a lightning-quick start from 20th position in race two, breaking into the top 10 immediately before being hit by another rider and taken out.
With one race left and no lap time set to get a good grid spot, he was forced to start from 26th for the final scrap. Once again he started well, making up 10 positions to begin lap two in 16th spot, eventually moving up to 13th which he held all the way to the flag.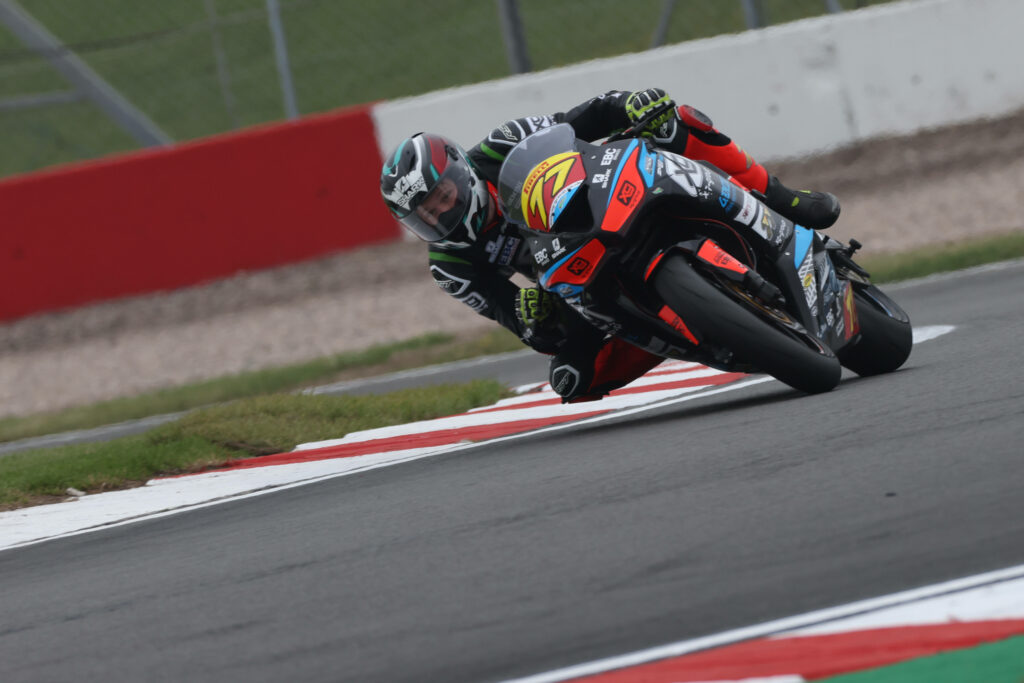 "It was a bit of an up and down weekend, I wasn't feeling too well anyway and then qualifying had been going well until I crashed," he said. "There was torrential rain and lots of standing water and I was running about seventh and on course to do better but crashed which meant I had to start 25th.
"I have to thank everyone who helped get the bike back together because it was in a bad way – my brother, Luke, had also crashed so the team had a massive job on but they got us out in time which was amazing.  I managed to get up to 17th in the race but it was pretty much just a shakedown after the bike had been totally rebuilt.
"On Sunday I started really well and I was inside the top 10 by the first corner, but I got taken out when someone rode into me on the exit and literally just wiped me out completely, which meant I had to start the last race from 26th.
"I was a bit sore and wasn't as quick as I wanted to be. The lap times I did in FP1 were the pace of the frontrunners but I just wasn't on it, I was feeling my crashes by then and along with the tonsillitis it just wasn't working well.
"These things happen and we're just going to put this one behind us and go again at Brands Hatch. We've got a few weeks to recover so that should be enough time to get back to full health and fitness and hopefully have a nice comeback in the championship."
Kade's next event will be at Brands Hatch in Kent over the weekend July 23-25.