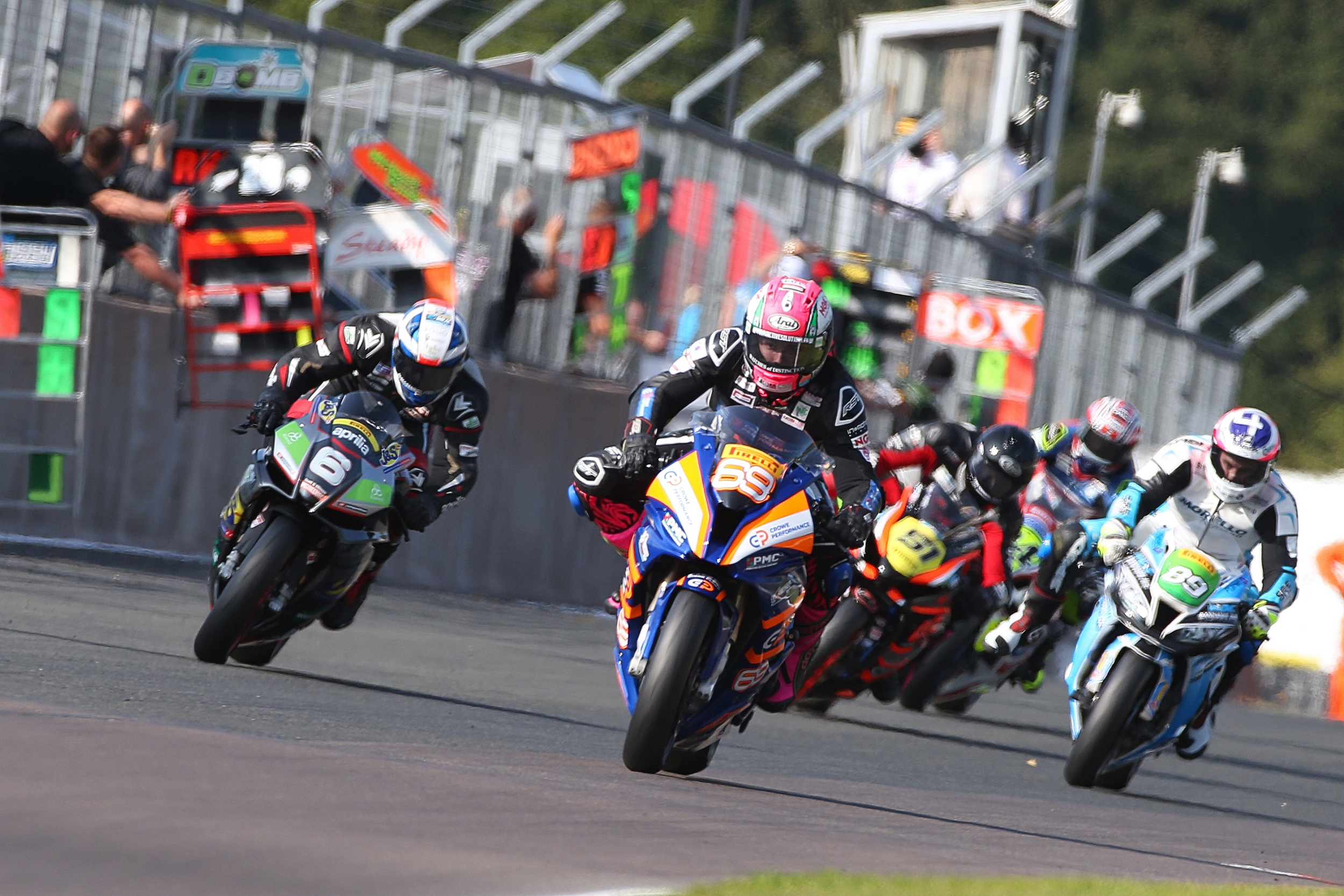 RACING maths teacher Chrissy Rouse is looking forward to what looks set to be a rain-hit penultimate round of the Pirelli National Superstock 1000 Championship at Donington Park.
The Crowe Performance BMW rider is excited about the challenge wet weather is expected throw up this weekend, as he heads to the iconic track with a 27-point lead in the title chase.
Rouse, of Burnopfield near Newcastle, admits he is feeling calm yet excited ahead of the weekend, which will feature two races in what the forecast predicts will be wet.
"I'm really looking forward to it, it looks like it's going to be wet and that's quite exciting because it'll be the first time for everyone this year," he said. "Nobody has had any wet track time so this is going to be a really interesting round.
"Usually, if I'm going into the penultimate round and having to race in the wet for the first time all year I'd probably be a bit apprehensive but I'm strangely relaxed about it…whatever will be, will be.
"I'm looking forward to the challenge of setting the bike up for the wet because it's a totally blank slate, we've got no settings or references to start from so it's going to be interesting. Hopefully, if  we're going to get two wet races we'll have wet practice which will give us a good chance to try some settings out on the bike.
"I'm going into the weekend feeling relaxed and really excited. It's not often you say you're looking forward to a wet weekend, but I genuinely am. The rain tends to be a great leveller and the whole Crowe Performance team is well up for the challenge."
The penultimate round of the 2020 championship gets underway with free practice on Friday, October 2 followed by qualifying and race one on Saturday and race two on Sunday.
*Rouse currently leads the championship on 141 points, 27-points clear of Honda's Tom Neave.
*Images: Bonnie Lane