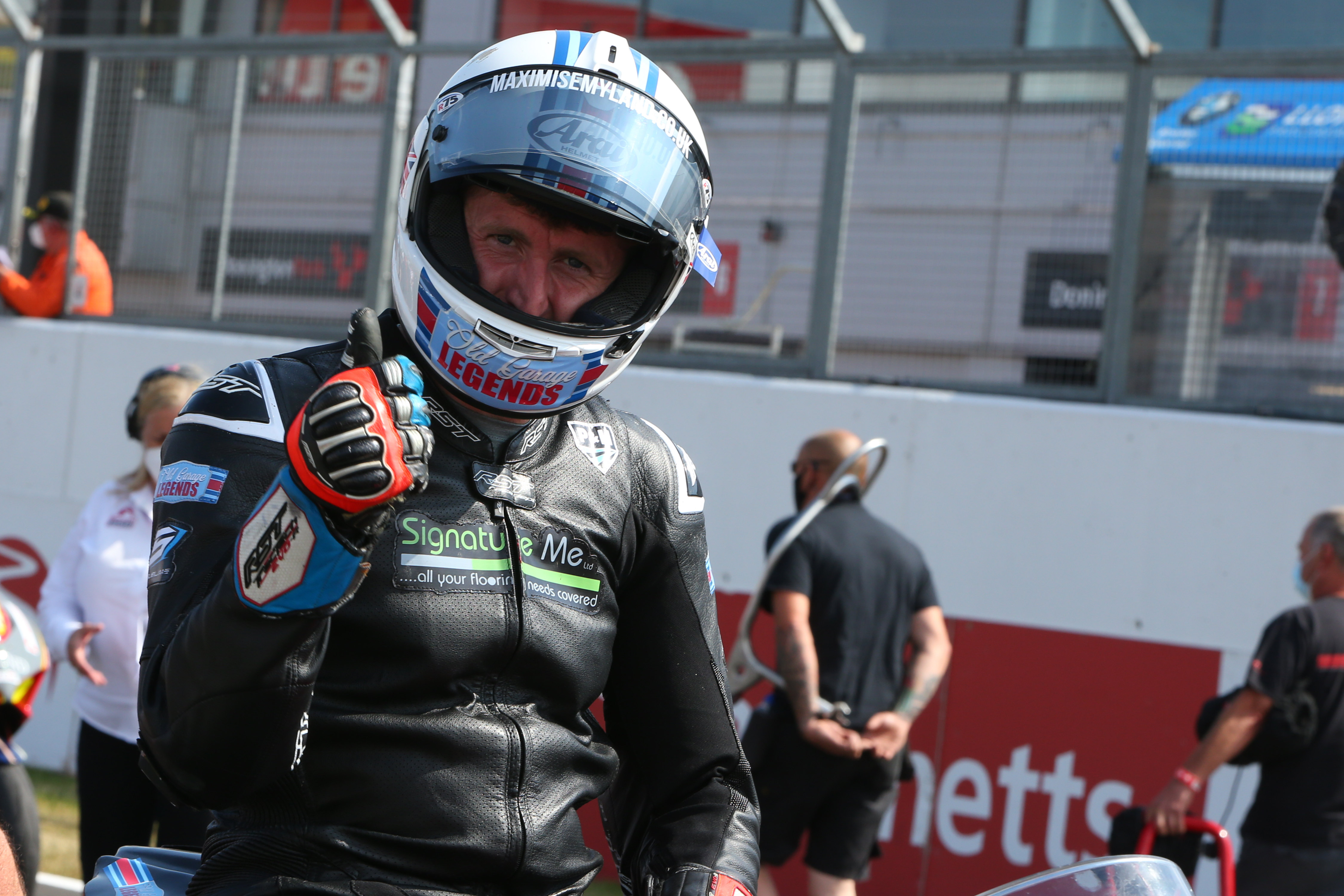 EAST Grinstead race ace David Shoubridge narrowly missed out on podium finishes this weekend as he launched his Ducati TriOptions Cup campaign at Donington Park.
The Signature Me/Old Garage Legends rider chalked up a fourth and fifth in the Bennetts British Superbike championship's staple one-make series and is now eyeing rostrum finishes to boost his title hopes as he currently sits third in the championship. 

After qualifying on the front row just a few tenths behind defending champ Josh Day, Shoubridge had a difficult start to race one as he lost touch with the leading quartet thanks to an issue with his gear lever, which dropped him to seventh place at the first corner.
But after working his way back through the field, he found himself fighting for a podium position in a tussle for third with reigning British Junior Supersport champ Elliot Pinson.
While he was lining up a move on the youngster in the final few corners, confusion with lap signals meant he missed out on a possible rostrum finish by just a tenth of a second as he crossed the line fourth, some 12secs ahead of Isle of Man TT legend John McGuinness.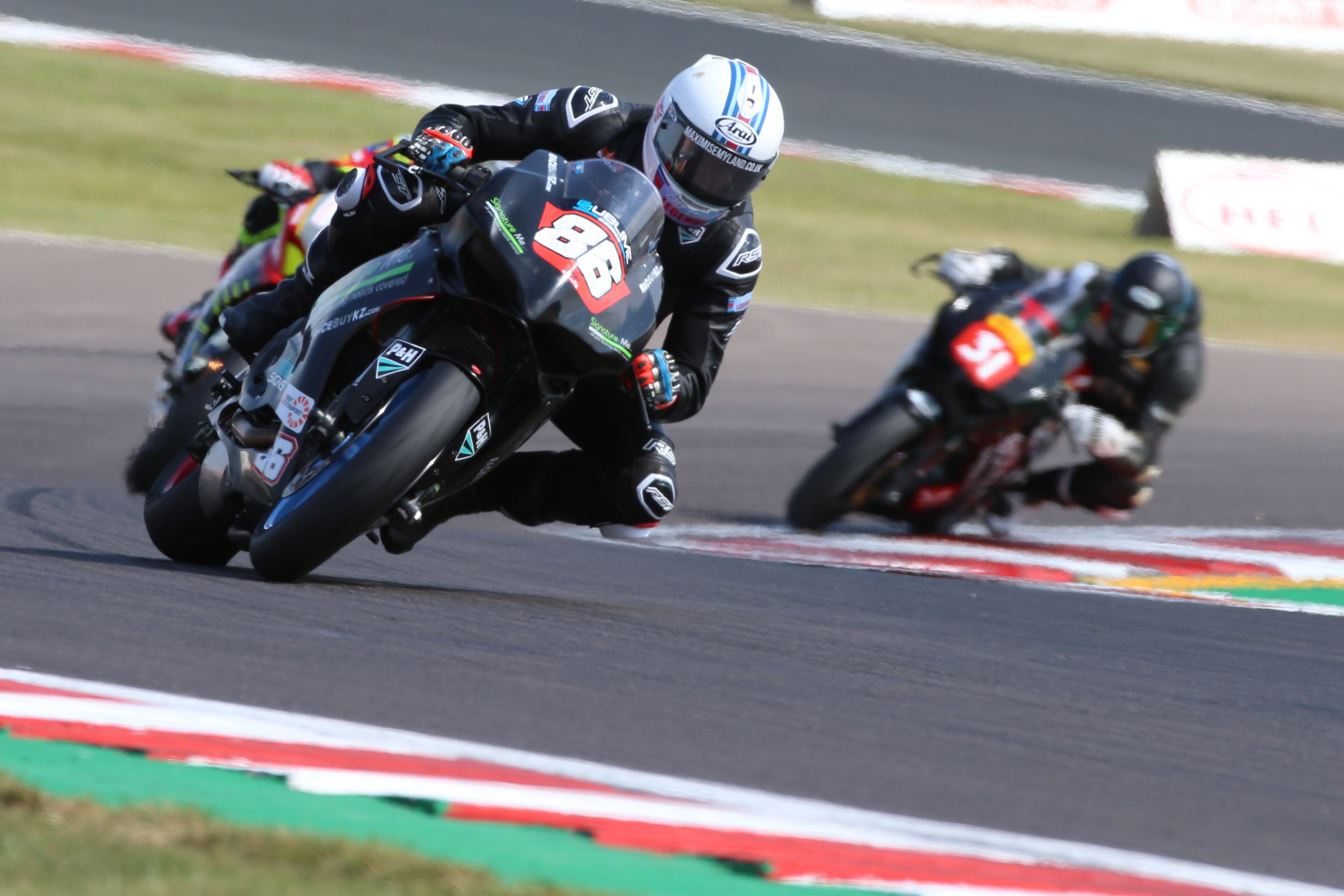 Lining up fifth on the grid for race two on Sunday, Shoubridge dropped to eighth off the start but was soon back up inside the top five and even crossed the line third with seven laps remaining.
A late dice with Ed Best and Craig Neve followed, but Shoubridge was knocked back to fifth at the flag as he missed out on the podium by just over a second.
"To be totally honest I didn't get the results I was hoping for," the Sussex rider admitted. "I think we had the pace to have got a podium at the very least, really two podiums with how steady we were, but it was a good showing nonetheless.
"I already had the added difficulty of being on the old bike, I'm on the 959 and everybody is on the new V2 which has 5hp more, and that was very noticeable.
"I was having to ride it so hard to keep up with the newer bikes so I was riding out of order in that sense. We were definitely a second off with the hotter temperatures on Saturday but then Sunday the times came tumbling down because obviously it was a lot cooler so we were able to get better grip, and it made for really good racing.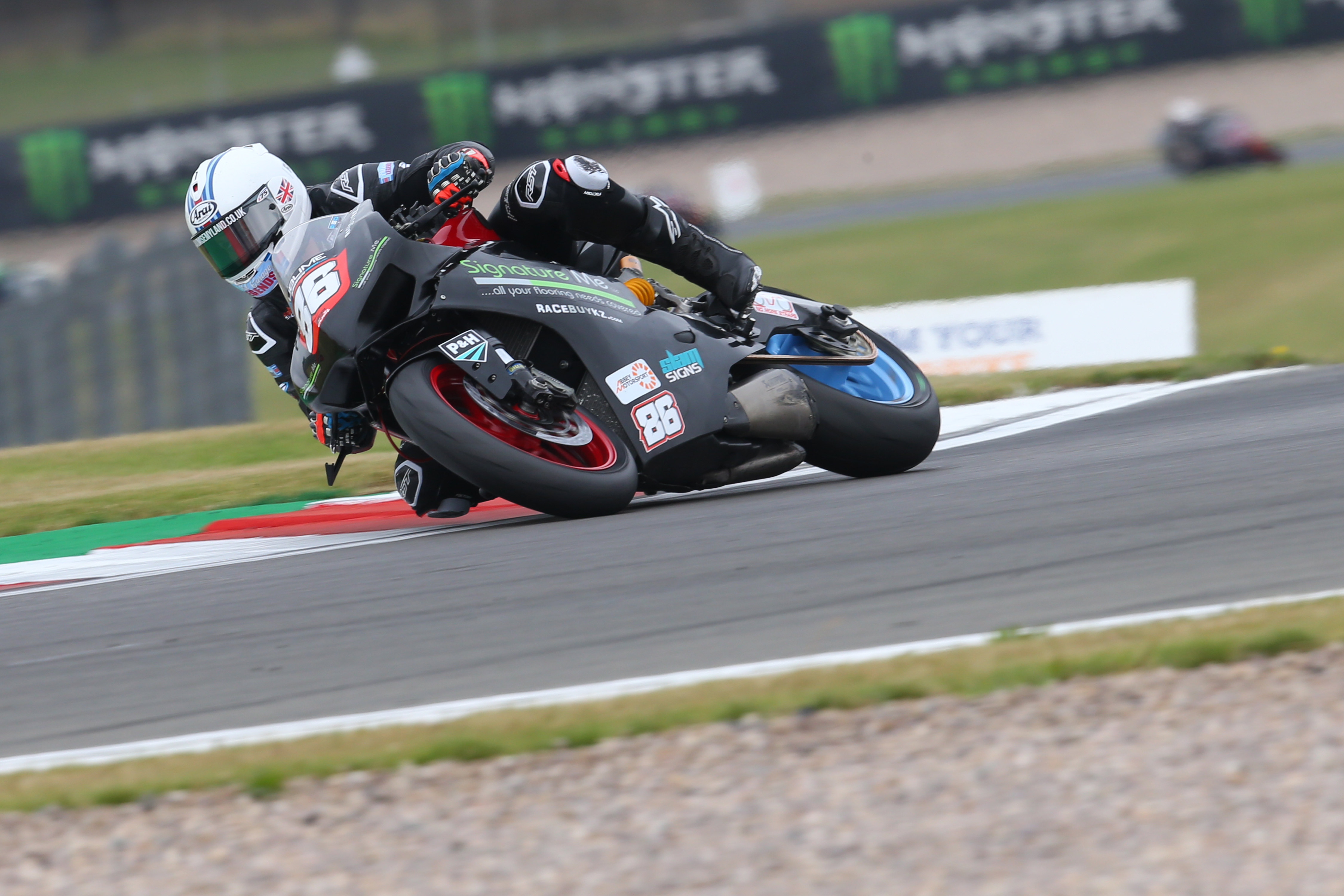 "They don't give you a last lap flag anymore – they put in on the gantry, but we don't look at it so none of us knew it was the last lap in Saturday's race. I came up behind Elliott while I was in fourth on Saturday and I was closing him down loads and put in my fastest lap on the last lap of the race.
"I felt I could've got past him on the chicane onto the start-finish line but it would've been a bit of a harsh move and because I thought there was more of the race left, I thought I'd save it for the next lap.
"So I came over the line 0.1sec behind him in his slipstream thinking we were still racing and saw the chequered flag and I was gutted. I was annoyed with fourth on Saturday but was really happy with fifth on Sunday.
"We really enjoyed it and we've come away from the championship in joint third with Levi Day which is good. We've got some points on the board and we're in a strong position going to the next round."
David will be back out in action in the Ducati Cup on the Snetterton 300 circuit in Norfolk over the weekend August 21-23.
*Images: Bonnie Lane