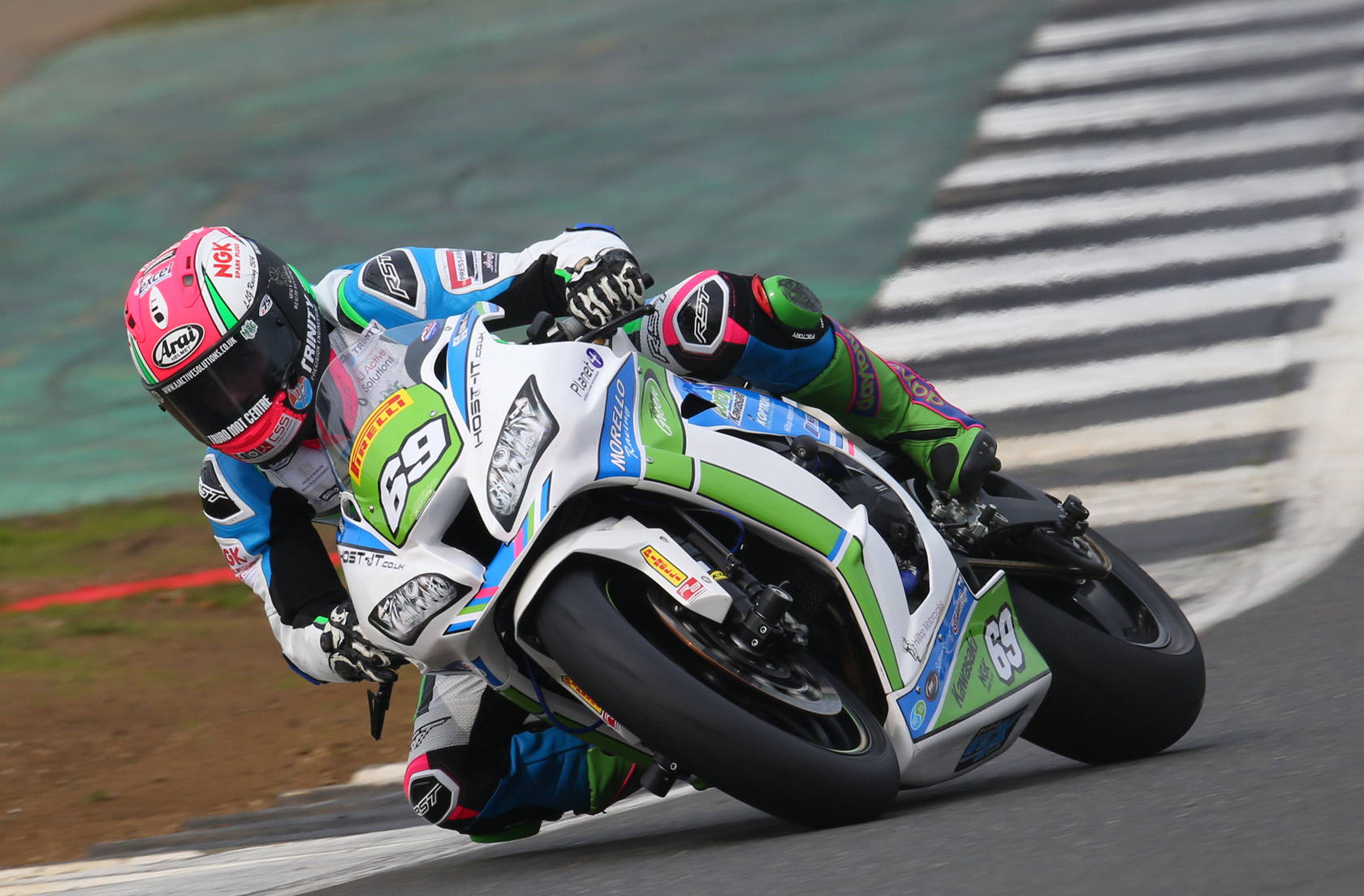 News from Chrissy Rouse
CHRISSY Rouse is looking forward to making his Pirelli National Superstock 1000 Championship return this weekend as he lines up for his first race with the Morello Racing Kawasaki team.
The Geordie race ace will pilot a new Kawasaki ZX-10RR alongside new team-mate Tim Neave, after the pair signed for Steve Buckenham's squad late last year.
It marks a return to the Superstock class for Rouse, who had been running fourth in the series last year before moving into the Bennetts British Superbike Championship.
But a heavy crash at Cadwell Park in August left him sidelined for the remainder of the year and this weekend's season-opener will mark his racing return after eight months out.
"I can't wait to get out on track on Friday, I'm looking forward to getting back into the series with a new team," he said. "I really enjoyed my time in Superbikes but it's fantastic to be back in Superstock again. I'm here with a great team and a great bike and I'm hoping I can make a good assault on the championship.
"The Kawasaki package is looking fantastic. This year's bike has increased power and torque and we've just had a few little niggles so far getting it where we want it to be.
"It's not totally sorted yet but I'm confident we aren't far away and we have a really great direction to go with the bike."
Rouse's new season begins with a double-header of two back-to-back 24-lap races on Saturday and a normal 24-lap scrap on Sunday, both of which he can't wait to get involved in.
"On Saturday we've got a double header  which I'm really looking forward to. I've always enjoyed these long races and I've usually done quite well in them. I've not ridden one for quite a while now so I'm excited about that.
"The series is going to be very competitive this year, there are some very fast riders, ex BSB riders and race winners and everyone is going to have to up their game and work hard. It's going to be a very exciting championship and I'm very excited to be part of it."
The 2019 Pirelli National Superstock 1000 Championship roars into action on Good Friday with free practice ahead of qualifying and the double-header race on Saturday and a normal length race on Easter Sunday.