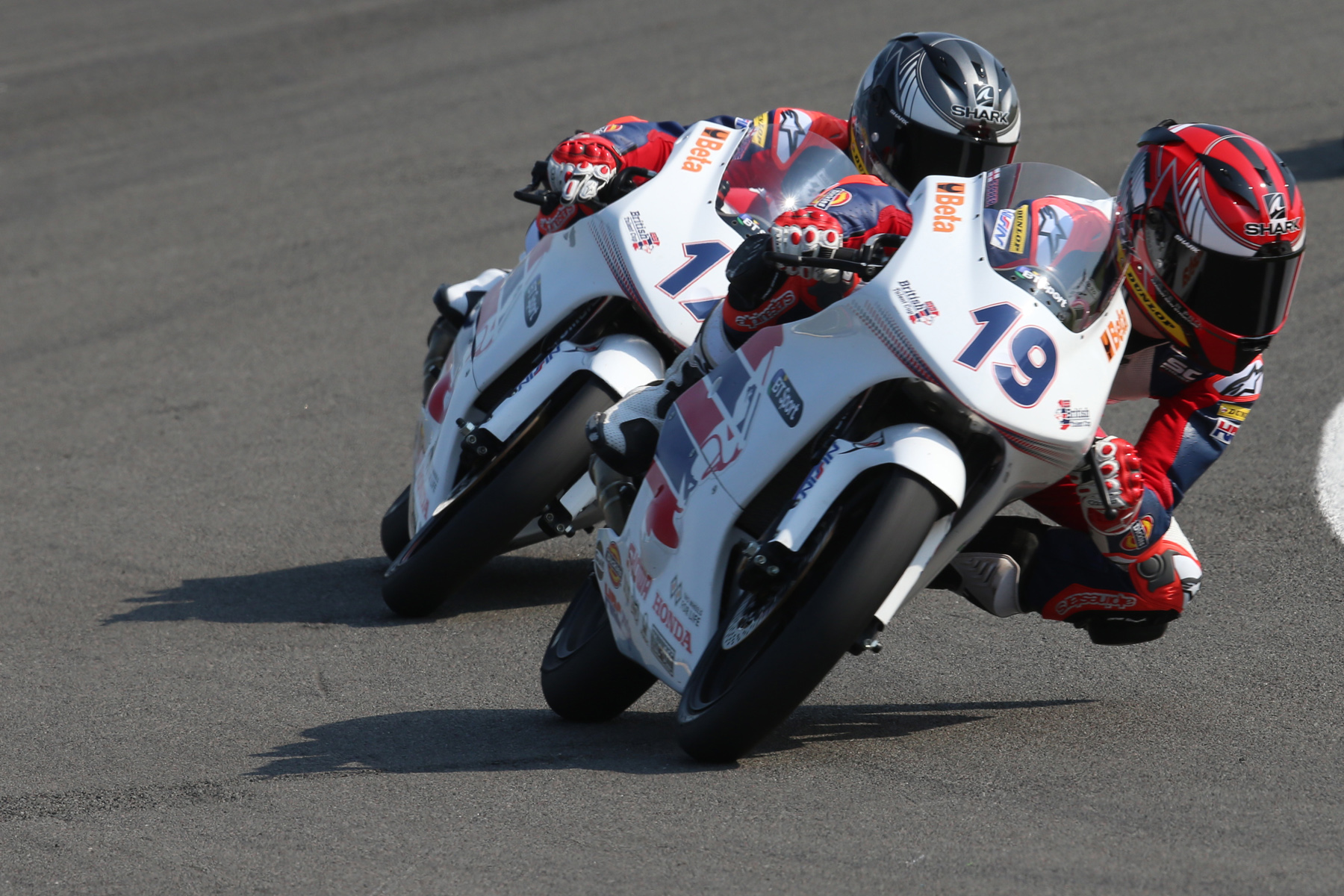 News from Charlie Farrer
TEENAGER Charlie Farrer will make his British Talent Cup return this weekend as the new season gets underway at Silverstone.
The 17-year-old from Easington, County Durham, is riding high after a fantastic test at Valencia earlier this month where he quickly established himself as one of the potential frontrunners of this year's championship.
Farrer was awarded a second season in the British Talent Cup after impressing race chiefs with his form late last year.
Despite an early struggle to get used to the new machinery while also running in the Superstock 600 series, he turned the corner late in the year and became a regular top 10 runner and points finisher.
Now back for a second chance, Farrer has already made his mark during the pre-season test where he proved to be a consistent top five runner and finished third in a race simulation on the final day.
And he hopes this form will carry on at Silverstone. "I'm so excited about the start of the season, especially after we had a really strong test at Valencia," he said.
"I really love riding the bike and it's clear from my lap times how much I've improved since last year. I think last year I was at a bit of a disadvantage because I was one of just two riders who wasn't racing or hadn't raced in Moto3 so it took me a little longer to get up to speed.
"Now I feel so much more at home on the Honda and I love it. I had a fantastic time out at Valencia and now I can't wait to see how we can go at Silverstone. Third in the simulation race was a great start so I'm keen to do the same at the first round."
Alongside his British Talent Cup campaign, Farrer will also race the full season of the HEL Performance Motostar British Championship aboard the Banks Racing Honda which will give him the chance to get more Moto3 experience.
"I feel like everything is coming together perfectly for me this year and it's all pointing to what should be a great season.
"I tested the Banks Racing Honda last month at Knockhill and really enjoyed it so I'm looking forward to getting back out on that at the first round next month, but for now It's all about the first round of the British Talent Cup.
"Last year we had all kinds of weather trouble so I'm hoping we'll have a nice dry weekend at Silverstone. Either way, I feel in such a strong place mentally and physically at the moment that I know I can challenge at the front. I can't wait to get going."