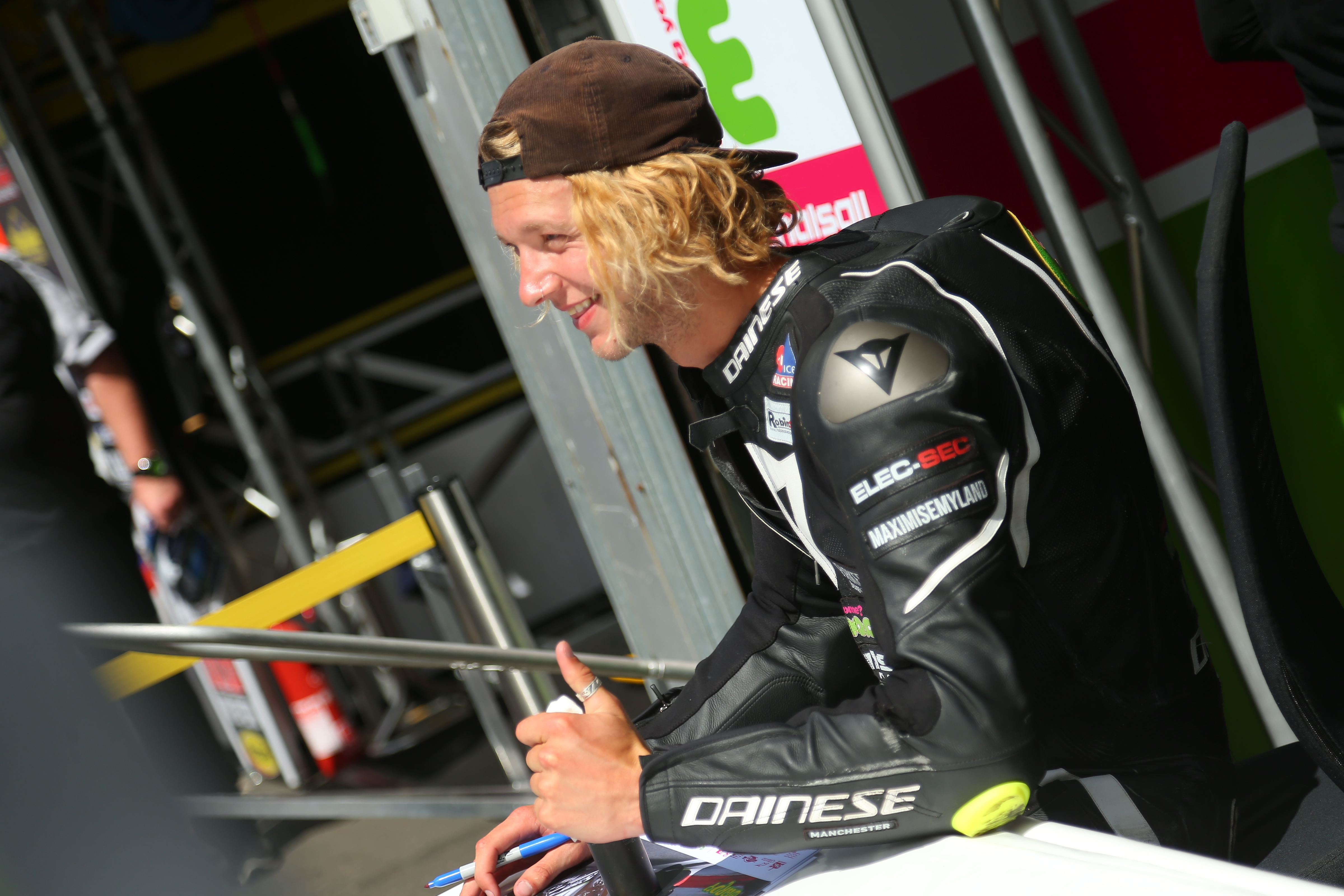 News from Movuno.com Halsall Racing
THE Movuno.com Halsall Racing Suzuki team is heading to Brands Hatch this weekend as the Bennetts British Superbike Championship reaches the halfway point of the year.
Riders Chrissy Rouse and Tom Ward are both fired up and ready to go in the Superbike and Superstock classes respectively, as the team returns to the Kent track for the second time this season.
This time, the championships will utilise the iconic GP circuit, a track where both riders have enjoyed strong results in the past.
For Rouse it will be just his second outing on a Superbike after he joined the team earlier this month, and after a solid debut at Knockhill a fortnight ago, the Geordie is eyeing further improvement this weekend.
"I can't wait to get back out on the Superbike, I've been pretty much counting the days since the last round because I loved it so much," he said. "At Knockhill there was so much to learn and I know I've still got a fair way to go, but I'm very excited.
"I've always enjoyed Brands Hatch in the past and I've had some really good results there over the years so I'm hoping I can follow that form again. I know it won't be easy but I'm eager to learn as much as I can this weekend and I'd like to repay the team with two nice results on Sunday."
For local rider Ward, this weekend's Pirelli National Superstock 1000 Championship races will be a chance to take a nice haul of championship points.
"I'm looking forward to heading back to Brands Hatch as it's my local track and always produces close racing," he said. "We have a double-header on Saturday and a normal length race on Sunday so that means lots of track time which is great.
"I am really hoping for a good weekend, and I think I've definitely made some steps forward with the big bike now so hopefully the results will show that. I'll certainly be trying my hardest from first practice and I can't wait to get started."
Team manager Colin Wright is keen to get the weekend underway. "Knockhill was my first round and it was also Chrissy's so now we have all got to know each other a lot better, we can head to Brands Hatch hopefully in a much stronger position.
"Chrissy is keen to develop quickly and I'm looking forward to seeing how he fares on the larger track which should suit him a bit more, and I'm confident Tom will be doing whatever he can to climb up the order some more this week in front of his home crowd."
The sixth round of the Bennetts British Superbike Championship gets underway on Friday, July 20 with free practice. Superbike qualifying and the Superstock double-header will be held on Saturday, ahead of two Superbike races and a further Superstock battle on Sunday.
ENDS