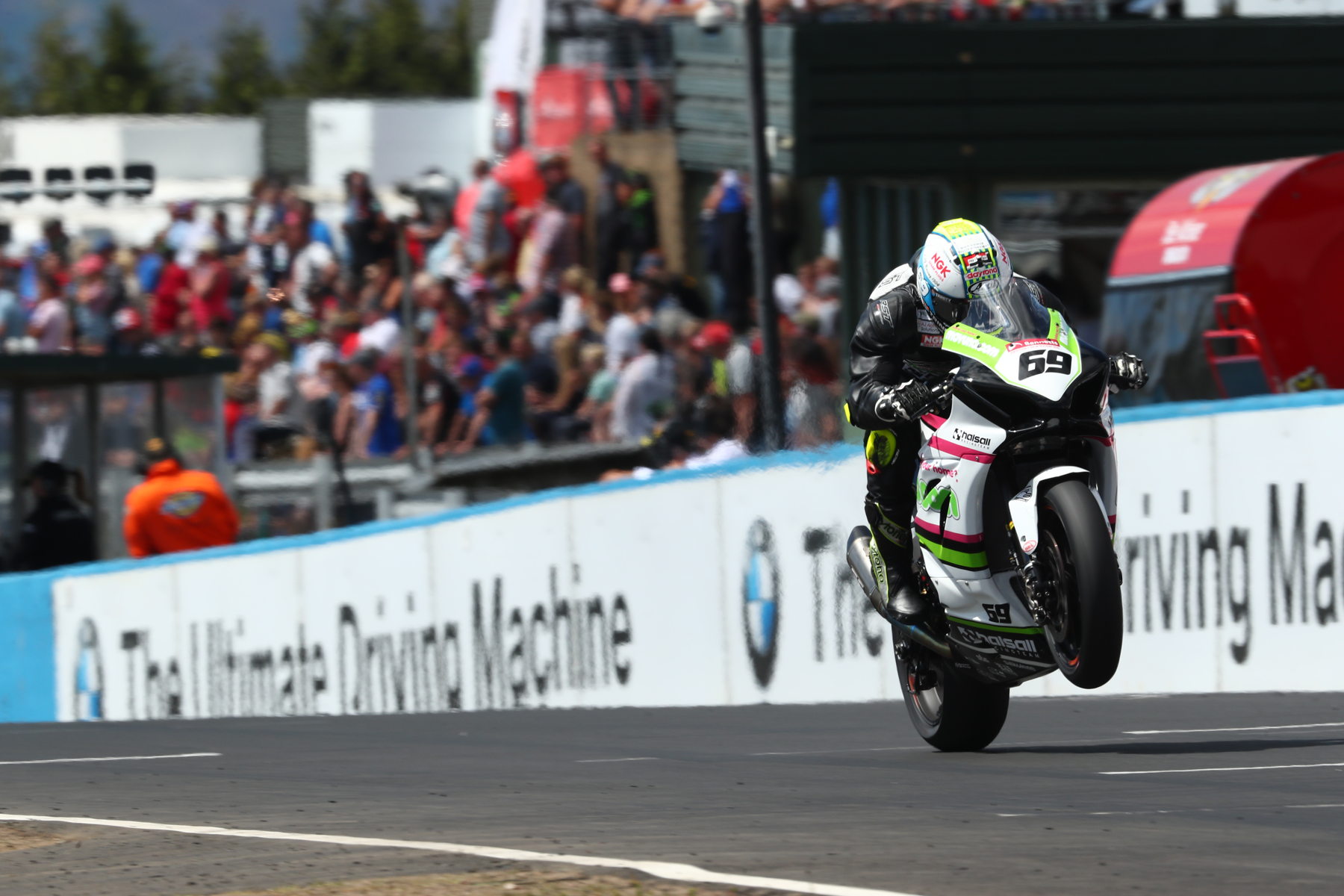 News from Movuno.com Halsall Racing
THE Movuno.com Halsall Racing Suzuki team had a productive weekend with a new team manager and rider as the Bennetts British Superbike Championship headed to Knockhill.
In the first race with new team boss Colin Wright at the helm and brand new rider Chrissy Rouse, the team returns home feeling positive about the season ahead.
Rouse, who had never ridden a Suzuki or a Superbike before the weekend, quickly adapted to the brand new machinery, making an instant impression when he made it through to qualifying two on Saturday afternoon, eventually qualifying 18th for Sunday's opening race.
Getting a clean start, the Geordie held his position in the opening laps before moving up to 16th. With his eyes now on a points finish, a small mistake five laps from the flag caused him to crash out.
Back out for the second race of the day, the former Superstock frontrunner got another solid start and this time was holding his position when a gearbox problem hit and he pulled in to retirement.
"I'm a bit disappointed not to have banked a good finish this weekend, but I've really enjoyed it and I can't thank the team enough for everything they've done for me. I was really annoyed to crash out, I don't really know what happened, I think I just hit a bump.
"In the second race I had a bit of a problem with the gears so I came in. It's not how I wanted to repay the team this weekend, but still I feel really positive. There is so much to learn, the Superbike is incredible, but it's very different to the Superstock bike so I need to work hard but I know I'll get there.
"I've enjoyed it, even though we didn't get the results today and it's fantastic that I was running so close to the top 15 in my first race weekend."
In the Pirelli National Superstock 1000 Championship, Tom Ward continued to make strides forward as he bagged another top 20 result on Sunday.
The Kent rider had two races this weekend, and had qualified 19th on Saturday morning ahead of the opening battle. Ward has been battling against severe arm pump all weekend, and struggled during Saturday's race, eventually bringing his Suzuki home in 22nd position.
Starting Sunday's race from 23rd on the grid, he got a much better start and was 19th by the end of the opening lap. From there he ran a solid race, holding position all the way to the flag to bank a top 20.
"I'm really disappointed, the arm really has troubled me this weekend, it's really hampering my progress now so I desperately need to find a remedy soon," he said.
"It's a shame and I'm getting frustrated. The team is brilliant, they've worked really hard all weekend and it's annoying that I'm not able to challenge as I want to. I need to make a decision about what to do about the arm because I know the results will be there and I just want to start progressing further."
Team manager Colin Wright is feeling confident about the season ahead. "I'm happy with how my first race weekend has gone, I think we can all take a lot away from it," he said.
"Chrissy proved in that first race that he's already top 15 material and that's a great base to start. It was just unfortunate that he had the gearbox problem in the second, but we know what we need to do and where to go from here.
"Tom is, naturally, disappointed with his results and now I think he needs to work on what he can do to solve the arm pump issue. He is still learning how to ride the 1000cc machine, but I think if he can get the problems sorted out he should be able to push forward a lot more.
"We now head to Brands Hatch in a fortnight and we know what we have to do and which areas we need to work on to move forward."
ENDS