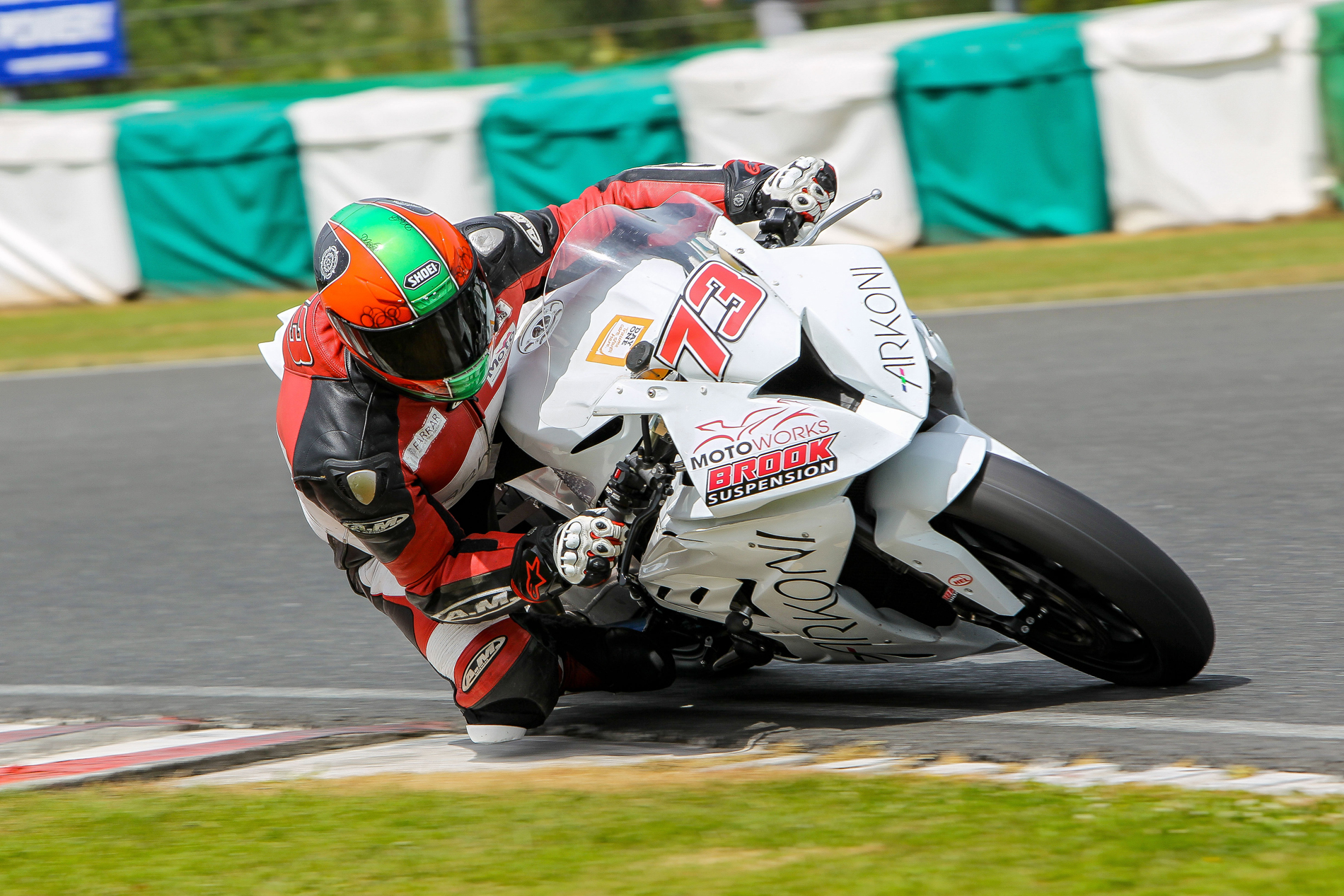 News from Team Arkoni Racing
BRADFORD racer Dave Brook is gearing up for his road racing debut this week as he contests the Southern 100.
The Thundersport GB regular has arrived at the Isle of Man to tackle the famous Billown circuit when the event gets underway on Monday, July 9.
Aboard the Team Arkoni BMW, Brook is set for his first taste of racing on the roads, and admits it's something he has wanted to do for a while.
After getting in some laps of the Billown circuit on his road bike last month, he is now looking forward to trying it for real when then action begins today.
"I've always wanted to try the roads and I suppose it was just an itch I had to scratch," he added. "This year I don't have the pressure of a championship to worry about so it's freed up the calendar enough for me to have the time to do it.
"If I'm honest, I've always wanted to race the Mountain Course used for TT and the Manx, but the Southern 100 will give me the chance to see what I think of the roads without the stress of learning 37miles worth of corners."
Brook continues to be supported by Arkoni, which supplies the construction industry with a full metalworking service, from design all the way through to installation.
For more information visit the website: www.arkoni.co.uk  or www.brooky73racer.com
ENDS