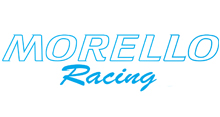 Official news release for Morello Racing Kawasaki by Zoë Burn Motorsport Media Services
THE Morello Racing Kawasaki team is delighted to announce the signing of Essex rider Jesse Trayler who will contest the 2014 Pirelli National Superstock 1000 Championship.
The 22-year-old from Great Dunmow joins the team which will also run Peter Baker in the MCE Insurance British Superbike Championship for the forthcoming season.
Trayler will return to Kawasaki power on board a ZX-10R after making his debut for Steve Buckenham's squad at the end of 2013, qualifying an impressive sixth and finishing 11th in a one-off appearance in the Pirelli National Superstock 1000 race at Donington Park in September.
After an up and down season in 2013, Trayler is thrilled to have secured a competitive ride for 2014, and is determined he can become a frontrunner from the moment the season gets underway at Brands Hatch in April.
Following a four-day test at Almeria in Spain earlier this year, he is feeling quietly confident about the season ahead.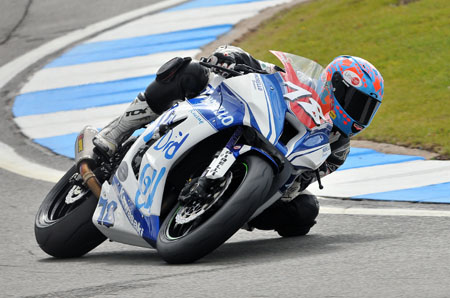 "I'm really happy to be signed up ready for the start of the 2014 season with the Morello Racing Kawasaki team," he said. "I'd like to thank Steve Buckenham for giving me this opportunity and I'm delighted to be back on a competitive bike which will give me a real shot at the championship.
"We had a four day test in Spain in January which was really good and we've made a few more changes and preparations as a result of what we learnt at the test so I'm looking forward to the season ahead.
"We want to be up at the sharp end this year and I believe we can be. I'm fully aware of how competitive the Superstock 1000 championship is, but I am quietly confident that we can run at the front and chase for podiums."
Steve Buckenham added: "When I first met Jesse I was impressed by his talent and his attitude and I'm thrilled to have him on board with the team for 2014.
"In the run-up to the start of the season we have taken him everywhere with the Superbike team to give him the best start we can, and I am confident he can deliver. I think Jesse is a talented young rider and I'm looking forward to helping him get back up to the front where he deserves to be."
The Pirelli National Superstock 1000 Championship gets underway over the Easter weekend, April 18-21, 2014 and runs as part of the MCE Insurance British Superbike Championship.
Ends.
Jesse Trayler quick bio: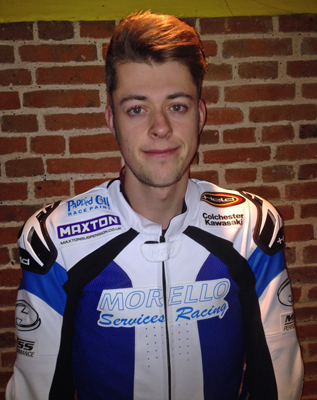 Jesse is a 22-year-old motorcycle racer from Great Dunmow in Essex. He works as a motorcycle sprayer during the week and when he isn't racing or messing about with bikes he enjoys fitness, cycling and cars. He began riding at the age of seven on the MX scene before switching to short circuit road racing at 13.
2006: MRO Superteens, taking numerous race wins and podiums
2007: British 125GP
2008: Metzeler National Superstock 600 Championship
2009: Metzeler National Superstock 600 Championship, 6th overall and winner of David Jefferies under-18s memorial prize
2010: Fuchs-Silkolene British Supersport Championship
2011: Fuchs-Silkolene British Supersport Championship
2012: Metzeler National Superstock 1000 Championship
2013: Pirelli National Superstock 1000 Championship (two rounds)