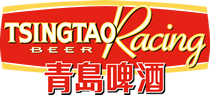 Official news release for Tsingtao Racing Kawasaki by Zoë Burn Motorsport Media Services
THE Tsingtao Racing Kawasaki team have signed Ben Godfrey to launch an assault on the 2014 Pirelli National Superstock 600 Championship.
Both the team and the 18-year-old from Long Eaton, Nottinghamshire, have their eyes firmly fixed on winning the 2014 championship as they both return for a second season in the fierce class.
On board the team's Kawasaki ZX6R machine, Godfrey is confident he can build on his success towards the end of last season when he took the lap record at Donington and then celebrated a podium at Silverstone on his BMC Racing/Blinds4U Yamaha.
"My aim for 2014 is to win the championship, and I firmly believe that with the Tsingtao Racing Kawasaki team this will be possible," he said. "I'm really, really happy to be joining them; the team line-up is very strong for next year and I can't thank them enough for giving me this opportunity.
"The title is what I'm going for, I'm hoping that after the big steps forward we made in the final few rounds of 2013 that we'll be in the perfect position to go out and fight at the front straight away.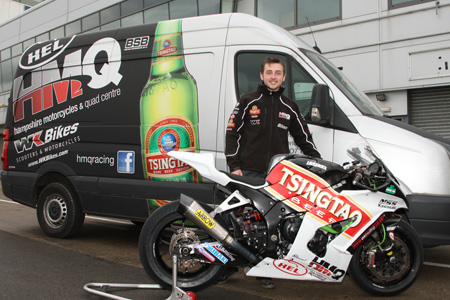 "The whole team is chasing the same goal and I am relishing the opportunity to get out there with such a competitive package and strong team behind me."
Team owner Dave Tyson is delighted with his second new signing in as many days. Godfrey's arrival in the squad comes just a day after Tyson confirmed a two rider team for the Pirelli National Superstock 1000 Championship with Kyle Wilks joining Danny Buchan.
"I'm thrilled to welcome Ben to the team, after a steady year in the Superstock 600 class in 2013 I believe he is perfectly poised for success in 2014," he said. "Ben now has a year's experience under his belt and we all think he will be pushing for podiums from Round One.
"We're all looking forward to running bikes in both Pirelli National Superstock Championships next season – we have a two year plan for all of our riders.
"The idea is that Ben will have a good season in Superstock 600 and then move up to Superstock 1000 in 2015 where he will partner Kyle Wilks as Danny Buchan moves up to British Superbikes.
"This is our plan, we want to give the riders and the whole team some stability for the next couple of years and I believe we have found the perfect team to take us forward."
*For more information about the Tsingtao Racing Kawasaki team visit the official website: www.hampshire-motorcycles.co.uk or follow the team via social media: Twitter @TsingtaoRacing and Facebook www.facebook.com/HMQRacing